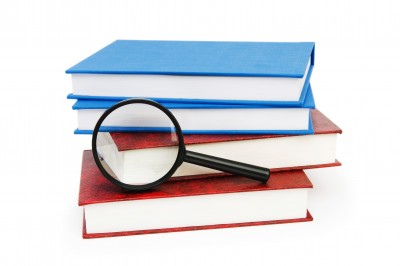 Managing and Reversing Pre-Diabetes: Your Complete Plan for Preventing the Onset of Diabetes
by Gretchen Scalpi
You can prevent type 2 diabetes–starting today! A pre-diabetes diagnosis is a wake-up call. And with The Everything Guide to Managing and Reversing Pre-Diabetes, you can make the lifestyle changes you need to ensure good health. Certified Diabetes Educator and Registered Dietician Gretchen Scalpi provides helpful tips not only on what to eat and when, but how to prepare delicious, healthy meals such as:
Honey Oat Bran Bread
Hearty Beef Stew
Cold Roasted Red Pepper Soup
Chipotle Chicken Wrap
Chocolate Cheesecake Mousse
This trusted resource also includes a ten-week plan to help you start seeing results immediately. Reversing a diagnosis can be daunting, but with this guide you will learn to take the process one step–and one meal–at a time.
---
The Best Life Guide to Managing Diabetes and Prediabetes
by Bob Greene, John J. Merendino Jr. John J , Janis Jibrin R.D., Janis
Bob Greene has helped millions of Americans become fit and healthy with his life-changing Best Life plan. Now, for the first time, Oprah's trusted expert on diet and fitness teams up with a leading endocrinologist and an expert dietitian to offer a Best Life program tailored to the needs of people with diabetes and pre-diabetes.
Coping with the unique challenges of living with these conditions can feel like a full-time job. That's why The Best Life Guide to Managing Diabetes and Pre-Diabetes takes a gradual, three-phase approach to improving diet and increasing physical activity and provides strategies for staying motivated. While offering clear guidance, the program is flexible enough that you can tailor it to your needs and abilities. The result: A way of living that improves blood sugar and helps you stave off heart disease, neuropathy, and other diabetes- and pre-diabetes-related conditions while reaching and maintaining a healthy weight. This comprehensive yet readable volume offers the information you need to protect your health whether you are controlling your disease simply with diet and exercise, are taking drugs orally, or need injected insulin.
Detailed but flexible meal plans take the guesswork out of eating without making you a slave to the food scale or measuring cups. With complete nutritional analyses, the recipes for budget- and family-friendly dishes such as Vanilla Peanut Butter Smoothie, Cheesy Cornbread, and Slow-Cooked Pork ensure that you never have to sacrifice tasty food. Extensive reference sections, including a complete guide to diabetes drugs and a chart of the carbohydrate value of foods, give you quick answers you can trust, while a log for tracking your blood sugar readings, exercise, and medication helps you stay organized without hassle or added expense.
With The Best Life Guide to Managing Diabetes and Pre-Diabetes, you won't have to let your life be defined by your diagnosis.
---
Stop Prediabetes Now
by Jack Challem , Ron Hunninghake M.D.
Praise for Stop Prediabetes Now
"As usual, Jack Challem has brought us a book right on target and ahead of the health curve. This surprising, unbiased book tells the truth about a condition that has clearly become a hidden epidemic in this country. Stop Prediabetes Now is one of the most important books to be published in a very long time." -Ann Louise Gittleman, Ph.D., C.N.S., New York Times bestselling author of The Fat Flush Plan and The Fast Track Detox Diet
"In this important and timely book, Jack Challem and Dr. Ron Hunninghake explain what most doctors can't-that type 2 diabetes and prediabetes can actually be reversed and eliminated by eating properly, exercising, and controlling weight. The authors have demystified diabetes and made the solution clear and accessible to everyone. If everyone followed the advice in Stop Prediabetes Now, we would have a much healthier world." -Mark Liponis, M.D., Corporate Medical Director, Canyon Ranch, and author of UltraLongevity
"Diabetes and prediabetes are nutritional diseases, and the best way to prevent and reverse them is through nutrition. Once again, Jack Challem shows that he's ahead of the curve with practical advice for improving eating habits and taking nutritional supplements." -Ronald L. Hoffman, M.D., author of How to Talk to Your Doctor
"The epidemics of prediabetes and overweight are having catastrophic health consequences. This book provides the solution, with detailed yet easy-to-follow advice on eating, taking supplements, and engaging in more physical activity. By preventing and reversing prediabetes and overweight, we'll save billions of dollars-and millions of lives." -Fred Pescatore, M.D., author of The Hamptons Diet
---
Conquer Diabetes and Prediabetes: The Mediterranean Diet
by Dr. Steve Parker

Type 2 diabetics and prediabetics have lost the ability to process carbohydrates safely. Carbohydrates have become poisonous for them. Carb toxicity too often leads to numb and painful limbs, impaired vision, kidney failure, amputations, cancer, and premature heart attacks, strokes, and death.
Nutrition experts worldwide agree that the Mediterranean diet is the healthiest way of eating for the general public. It prolongs life and reduces rates of heart attack, stroke, cancer, and dementia. The only problem for diabetics is that it provides too many toxic carbohydrates.
Dr. Parker initially recommends a very-low-carb ketogenic diet for 12 to 18 weeks, then teaches the reader how to gradually add more healthy carbohydrates depending on blood sugar and body weight changes. Due to the toxic nature of carbohydrates in people with impaired blood sugar metabolism, most diabetics won't be able to tolerate more than 80-100 grams of carbohydrate daily. (The average Western diet provides 250 grams.)
The book provides recipes, a week of menus, instruction on exercise, discussion of all available diabetic medications, advice on prevention of weight regain, lists of delicious doctor-approved foods, 71 scientific references, an annotated bibliography, and an index. All measurements are given both in U.S. customary and metric units.
Steve Parker, M.D., is a leading medical expert on the Mediterranean diet and author of the award-winning "Advanced Mediterranean Diet: Lose Weight, Feel Better, Live Longer." He has over two decades' experience practicing Internal Medicine and treating patients with diabetes and prediabetes.
---
Prediabetes for Dummies
by Alan L. Rubin
This plain-English guide shows you how to stop prediabetes in its tracks and prevent it from progressing to diabetes. You'll learn how to recognize the symptoms of this often-undiagnosed condition, and what to do if you think you may be prediabetic. You'll also discover how simple lifestyle changes, such as changes in your diet and moderate exercise, can put the brakes on prediabetes and even reverse the condition.
Offers clear explanations of prediabetes causes, health risks, and treatment
Includes the latest advances in the use of diabetes medications to treat prediabetes
Provides diet suggestions, meal plans, and exercise tips
Contains helpful suggestions for friends and family members who want to support a loved one with prediabetes
While there is no cure for diabetes, it can be prevented if prediabetes is diagnosed and treated early. Packed with valuable information for patients of all ages, Prediabetes For Dummies is an important resource for taking control of this dangerous condition.
---
The Complete Diabetes Prevention Plan: A Guide to Understanding the Emerging Epidemic of Prediabetes and Halting Its Progression to Diabetes
by Sandra Woodruff
The Complete Diabetes Prevention Plan is a guide to halting the development of diabetes. In clear, accessible language, it explains the stages of diabetes and how the disease process can be arrested. It provides dietary guidelines for preventing diabetes, weight-loss tips, and exercise suggestions. In addition, the book features 150 easy and appealing recipes that emphasize good carbs, healthful fats, and controlled calories-all crucial elements in a diabetes-fighting diet.
---
More From Our Affiliates About