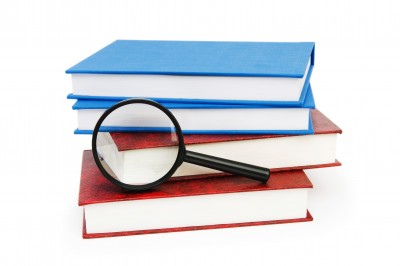 Overcoming Metabolic Syndrome
27% of Americans Have Metabolic Syndrome! It's now estimated that 55 million Americans have metabolic syndrome. Metabolic syndrome actually is a cluster of disorders, all of which are affected by both genetics and lifestyle. If you have three or more of the following, you considered as having metabolic syndrome:
High triglyceride levels
High blood pressure
Elevated fasting blood sugar levels
Low HDL cholesterol levels (the good cholesterol)
People with metabolic syndrome are 3.5 times more likely to die of a heart-related ailment and 5 times more likely to develop type 2 diabetes. The good news is that you can overcome this deadly syndrome. The authors of Overcoming Metabolic Syndrome, an endocrinologist and a cardiovascular surgeon, have treated thousands of patients; they know how to cut through the confusion and give you're the basics about how you can restore your health. Among the questions they answer: How do I know if I have metabolic syndrome?
What is insulin resistance? Why does insulin resistance make it so hard to lose weight? What is the role of exercise, diet, and nutrition? Which medications are used to treat the syndrome?
A Clear and Simple Guide to Better Health! This book is written in a simple style…Persons diagnosed with the syndrome would find it helpful." —Consumer Connection A
---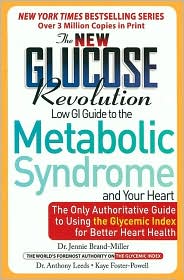 New Glucose Revolution for Metabolic Syndrome
by Dr. Jennie Brand-Miller M.D. , Anthony Leeds , Kaye Foster-Powell , Kaye Foster-Powell B.SC., M. Nutritionist and Dietitian
Written by the leading authorities on the Glycemic Index, The New Glucose Revolution Guide to the Metabolic Syndrome and Your Heart provides readers with the most up-to-date information about using the GI to reduce their risk of having a heart attack. It explains the importance of slowly digested, low-GI carbohydrates, and offers important dietary guidelines for managing blood glucose levels, controlling insulin sensitivity, and losing weight. Also included is a seven-day meal plan and the GI values for hundreds of foods and beverages.
---
The Metabolic Syndrome Program: How to Lose Weight, Beat Heart Disease, Stop Insulin Resistance and More
by Karlene Karst.
Big Belly? High Body Mass Index? High Blood Pressure?
If this sounds like you, you may be one of the millions of North Americans with Metabolic Syndrome. Predicted by medical experts as the likely number one risk factor for heart disease-Metabolic Syndrome, or MSX, describes a constellation of conditions, including those mentioned above, of which the body' resistance to insulin is a primary feature. A byproduct of obesity, 25 percent of the adult U.S. population is now estimated to have MSX.
The Metabolic Syndrome Program offers readers a sensible lifestyle-based approach to treating MSX. One of the first books to name and address this condition, The Metabolic Syndrome Program outlines a realistic plan of treatment-without magic pills or quick-fixes to a growing and little-known threat to public health.
---
More From Our Affiliates About