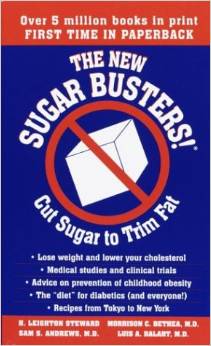 The Skinny
---
Average Weight Loss: One to two pounds per week.
Type of Diet: high-fiber diet
---
About The Diet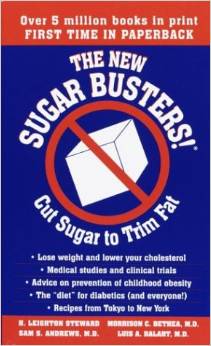 This diet is about eating less sugar, something that is beneficial for everyone to consider. The diet works from the premise that the lower your sugar intake is the less insulin will be produced to manage the carb load.
Sugar Busters claims that by cutting the sugar and decreasing the need for your pancreas to produce insulin it will help you lose more weight.
On this plan you will not need to count calories, but you will need to eliminate certain foods from your diet — foods that have a high glycemic index and simple carbs like white bread, white flour, white rice, and white potatoes.
You are still allowed whole grains, low-far proteins and dairy and lots of fruits and vegetables (with a few exceptions).
You can have sugar-free treats and artificial sweeteners, as well as moderate amount of alcohol.
---
---
More Information
Negative Press
Positive Press
** Provided for information only. This is not an ad but an excerpt from Amazon.com so you can read more about this book. **

The New Sugar Busters! Cut Sugar to Trim Fat

By H. Leighton Steward, Morrison Bethea, Sam Andrews, Luis A. Balart
When SUGAR BUSTERS! hit the shelves almost five years ago, it quickly became a diet and lifestyle phenomenon. The millions of people across the country on the SUGAR BUSTERS! plan discovered that by simply choosing the correct carbohydrates and lowering their sugar intake, they could shed the pounds they failed to lose with other diets. Now the weight-loss program that swept the nation has been completely revised and updated–incorporating all the newest nutritional findings, health statistics, and scientific studies, and featuring all-new, easy-to-follow recipes and meal plans.
Health Concerns
This diet is probably safe for most individuals, however, it is important to talk with your doctor before starting any weight-loss program or before making major lifestyle changes to address a health problem.