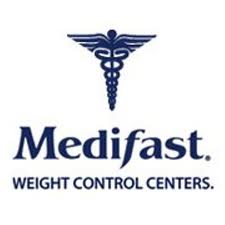 The Skinny
---
Average Weight Loss: loss of 2-5 pounds per week during the first two weeks and 1-2 pounds a week thereafter
Type of Diet: Well-balanced small meals
---
About The Diet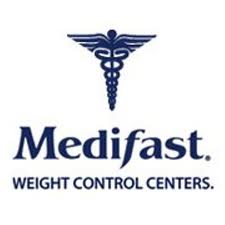 Medifast works by using portion control and exercise to make sure you are burning more calories than you are losing. The diet has a good variety of food such as soups, oatmeal, eggs, chilli, and cereals. Because the diet has prepackaged meals this plan can be expensive with a one month supply of food averaging about $300 dollars and you will still need to purchase some additional foods from your own grocery store.
The Medifast website states, "Medifast, the brand recommended by over 20,000 doctors since 1980." That is a great seal of approval, but there are nearly 1 million doctors in the United States and many of those doctors offering their accolades may be working in Medifast's centers. However, expensive it can be to join their program, you can get great support and the rules and pretty clear. This is not a particularly difficult plan to follow, but when you get into the maintenance phase you need to make sure you have learned eating skills so if you stop purchasing their food products you won't go back to former habits.
Medifast offers support and sells prepackaged meals, so there is no need to count calories. The company also has options for people who are diabetic, gluten-free, vegetarians, seniors, and teens.
---
---
More Information
Negative Press
Expensive at almost $300 a month
Positive Press
Good for long term
Effective at controlling diabetes
** Provided for information only. This is not an ad but an excerpt from Medifast's website so you can learn more about their plan.**

Medifast 5 & 1 Plan

Order meal replacements for your first 4 weeks. Choose 20 boxes from over 70 meal replacement options, and you will be set for four weeks.
How does Medifast work? The clinically proven results of Medifast are based on the use of a structured meal plan featuring Medifast Meals, which are nutritionally designed with a proven combination of protein and carbohydrates, allowing you to successfully lose weight while minimizing loss of muscle. The Medifast 5 & 1 Plan, our standard plan for weight loss, is medically designed to create a calorie deficit, allowing your body to burn fat for energy.
Health Concerns
Medifast has weight-loss centers throughout the United States that are equipped to create a custom plan just for you based on your health status, age, and a variety of other factors. Be sure to consult with your own doctor or a license nutritionist before starting any plan, but Medifast is probably a fairly safe diet to follow.