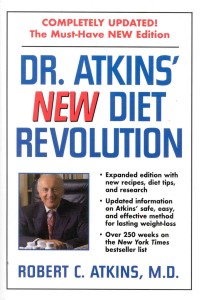 The Skinny
---
Average Weight Loss: 1 to 3 pounds per week
Type of Diet: Low carb
This diet may be unsafe for certain individuals.*

---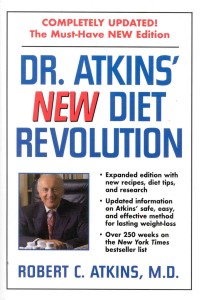 About The Diet
The theory behind Dr. Atkin's diet plan is nothing new. That is, although he is widely credited with creating the model ofr a low-carb diet, he simply reinvented it. His philosophy is that if you remove carbohydrates (carbs) from your diet, your body will release ketones that you'll use for energy instead. To check to see if your body is burning ketones for fuel (in "fat burning mode") you urinate on ketones strips (about $12 per bottle).
This diet only allows its users to eat about 20 grams of carbs a today during the "induction phase" (most Americans eat more than 200 per day.) Later, as you progress in your weight loss you will be able to eat about 40 carbs per day during the rest of weight loss phase and then you will slowly increase your carbs a bit at a time when you are ready to simply maintain your weight.
The Atkins plan lets you eat almost unlimited animal protein including red meats, eggs, and fish. Atkins forbids pasta, breads, fruit, some vegetables, or dairy other than butter, cheeses, and cream.
There is also a vegetarian version of this diet called Eco-Atkins.
---
Sponsored Ad
---
More Information
Negative Press
Positive Press
Health Concerns
Because of the release of ketones people that have kidney diseases should avoid being on Atkins.
** Provided for information only. This is not an ad but an excerpt from Amazon.com so you can read more about this book. **

Dr. Atkins' New Diet Revolution

By Robert C. Atkins
The phenomenal #1 bestseller—on the New York Times bestseller list for an extraordinary SIX YEARS—Dr. Atkins' New Diet Revolution is still the safest, easiest, most effective weight-loss program available! You've tried all the rest—from the Beverly Hills Diet to the South Beach Diet—Atkins is the proven one, the weight-loss plan that works!