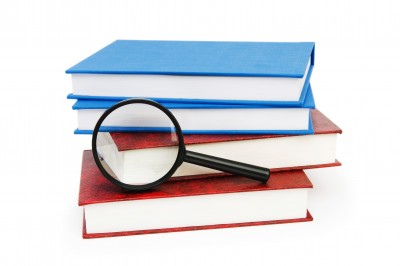 Managing and Reversing Pre-Diabetes: Your Complete Plan for Preventing the Onset of Diabetes
by Gretchen Scalpi
You can prevent type 2 diabetes–starting today! A pre-diabetes diagnosis is a wake-up call. And with The Everything Guide to Managing and Reversing Pre-Diabetes, you can make the lifestyle changes you need to ensure good health. Certified Diabetes Educator and Registered Dietician Gretchen Scalpi provides helpful tips not only on what to eat and when, but how to prepare delicious, healthy meals such as:
Honey Oat Bran Bread
Hearty Beef Stew
Cold Roasted Red Pepper Soup
Chipotle Chicken Wrap
Chocolate Cheesecake Mousse
This trusted resource also includes a ten-week plan to help you start seeing results immediately. Reversing a diagnosis can be daunting, but with this guide you will learn to take the process one step–and one meal–at a time.
---
Stop Prediabetes Now
by Jack Challem , Ron Hunninghake M.D.
Praise for Stop Prediabetes Now
"As usual, Jack Challem has brought us a book right on target and ahead of the health curve. This surprising, unbiased book tells the truth about a condition that has clearly become a hidden epidemic in this country. Stop Prediabetes Now is one of the most important books to be published in a very long time."  -Ann Louise Gittleman, Ph.D., C.N.S., New York Times bestselling author of The Fat Flush Plan and The Fast Track Detox Diet
"In this important and timely book, Jack Challem and Dr. Ron Hunninghake explain what most doctors can't-that type 2 diabetes and prediabetes can actually be reversed and eliminated by eating properly, exercising, and controlling weight. The authors have demystified diabetes and made the solution clear and accessible to everyone. If everyone followed the advice in Stop Prediabetes Now, we would have a much healthier world."  -Mark Liponis, M.D., Corporate Medical Director, Canyon Ranch, and author of UltraLongevity
"Diabetes and prediabetes are nutritional diseases, and the best way to prevent and reverse them is through nutrition. Once again, Jack Challem shows that he's ahead of the curve with practical advice for improving eating habits and taking nutritional supplements."  -Ronald L. Hoffman, M.D., author of How to Talk to Your Doctor
"The epidemics of prediabetes and overweight are having catastrophic health consequences. This book provides the solution, with detailed yet easy-to-follow advice on eating, taking supplements, and engaging in more physical activity. By preventing and reversing prediabetes and overweight, we'll save billions of dollars-and millions of lives." -Fred Pescatore, M.D., author of The Hamptons Diet
---
Prediabetes: Â What You Need to Know to Keep Diabetes Away
An estimated 41 million Americans have the condition identified since 2002 as prediabetes, which, if left unchecked, inevitably will lead to full-blown diabetes. From one of the world's leading diabetes "patient-experts," this first-ever practical guide offers fifty essential, informative ideas and simple steps to help this vast and rapidly growing constituency manage their condition and thereby reduce their chances of developing full-blown diabetes. Prediabetes clearly explains what readers can do today, no matter what their age, and whether or not they have a family history of diabetes, a severe weight problem, or are members of an ethnic group at high risk-including Hispanics, Native Americans, African Americans, and Pacific Islanders. Helpful drawings and graphs are featured throughout in this new, revised edition.
---
The Best Life Guide to Managing Diabetes and Prediabetes
by Bob Greene , John J. Merendino Jr. John J , Janis Jibrin R.D., Janis
Bob Greene has helped millions of Americans become fit and healthy with his life-changing Best Life plan. Now, for the first time, Oprah's trusted expert on diet and fitness teams up with a leading endocrinologist and an expert dietitian to offer a Best Life program tailored to the needs of people with diabetes and pre-diabetes.
Coping with the unique challenges of living with these conditions can feel like a full-time job. That's why The Best Life Guide to Managing Diabetes and Pre-Diabetes takes a gradual, three-phase approach to improving diet and increasing physical activity and provides strategies for staying motivated. While offering clear guidance, the program is flexible enough that you can tailor it to your needs and abilities. The result: A way of living that improves blood sugar and helps you stave off heart disease, neuropathy, and other diabetes- and pre-diabetes-related conditions while reaching and maintaining a healthy weight. This comprehensive yet readable volume offers the information you need to protect your health whether you are controlling your disease simply with diet and exercise, are taking drugs orally, or need injected insulin.
Detailed but flexible meal plans take the guesswork out of eating without making you a slave to the food scale or measuring cups. With complete nutritional analyses, the recipes for budget- and family-friendly dishes such as Vanilla Peanut Butter Smoothie, Cheesy Cornbread, and Slow-Cooked Pork ensure that you never have to sacrifice tasty food. Extensive reference sections, including a complete guide to diabetes drugs and a chart of the carbohydrate value of foods, give you quick answers you can trust, while a log for tracking your blood sugar readings, exercise, and medication helps you stay organized without hassle or added expense.
With The Best Life Guide to Managing Diabetes and Pre-Diabetes, you won't have to let your life be defined by your diagnosis.
---
Prediabetes Wake-up Call
by Beth Ann Petro Roybal
With prediabetes at epidemic levels, millions of people are being told by their doctor to take personal action now, before it's too late. Prediabetes Wake-Up Call provides the newly diagnosed patient with detailed information about the threat of type 2 diabetes while explaining the lifestyle changes that will lower the risk of prediabetes developing into diabetes.
Prediabetes Wake-Up Call describes the facts about diabetes and includes assessment checklists and charts to help readers identify areas of relative risk. Then the author details specific strategies to address each risk factor, including weight management, exercise, and food choices, plus less-obvious strategies such as formulating new attitudes towards healthy living. Written for a lay reader, Prediabetes Wake-Up Call offers guidance, sets goals, and provides the reassurance necessary for readers to start getting healthier today.
---
If anyone knows the tremendous toll diabetes and obesity have taken on the lives of millions of adults–and increasingly children–who have become affected by diabetes, that would be Dr Francine Kaufman. She has tirelessly dedicated her life to advocating on behalf of patients with diabetes, making sure they have the best medical treatment available, researching possible cures, and trying to prevent the diabesity epidemic.
This is a book that everyone should read because diabetes is a disease that affects everyone. There are currently over 18 million diabetics in this country: chances are, either you or someone you love has diabetes. A 2000 study estimated that roughly 1 in 3 children will develop diabetes in their lifetimes: that could be your child if you don't read this book and learn how to stop the epidemic.
When I was a child, I had the privilege of going to see Dr Kaufman for my diabetes care for 15 years. Now she has distilled all the insights gleaned from her many years of clinical practice and research into one highly readable, gripping, informative book. This book shows us that we can halt the epidemic if–but only if–we really make it a priority. KYM, California.
---
More From Our Affiliates About